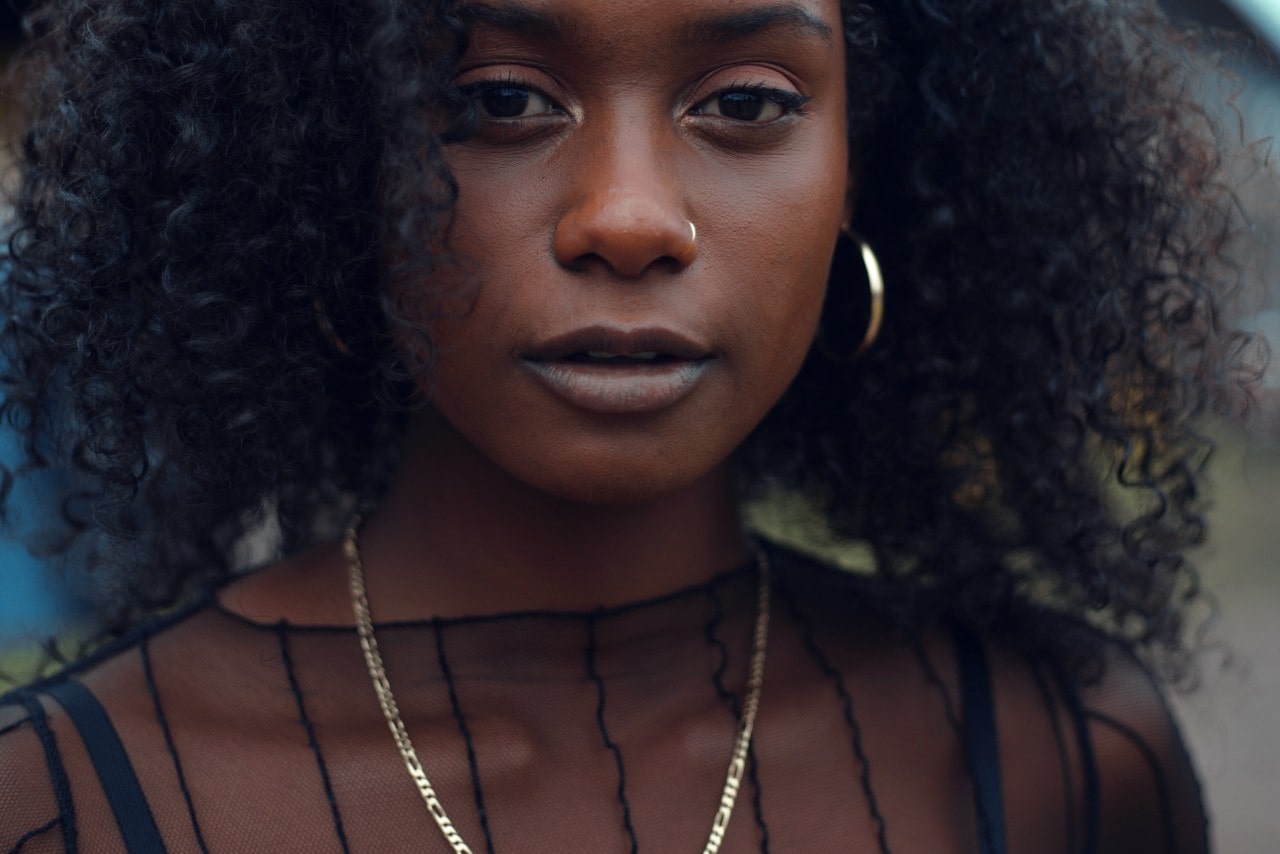 Selecting the perfect necklace gift can be a heartwarming and meaningful gesture that expresses love, appreciation, and thoughtfulness. Whether you're searching for a special piece to commemorate an important occasion, celebrate a loved one's unique style, or simply to brighten someone's day, our necklace gift guide is here to assist you in making a choice that resonates. In this comprehensive guide, we'll explore a wide array of necklace options, from timeless classics to contemporary trends and personalized pieces. Let our guide help you find the necklace that captures the essence of your sentiment and the personality of the recipient.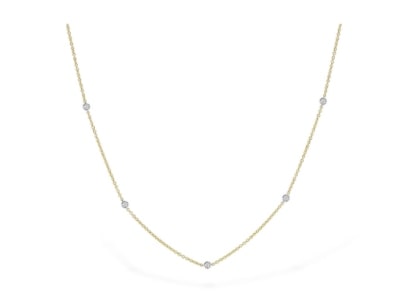 Versatile Station Necklaces
Station necklaces are a true gem in the world of jewelry gifting, thanks to their versatile nature and timeless appeal. These necklaces, featuring evenly spaced gemstones or motifs along the chain, possess a unique ability to suit practically any jewelry lover's taste. This Allison-Kaufman diamond station necklace, in particular, offers a chic and adaptable option that can be worn solo for a minimalist look or layered with other pieces to create a personalized and dynamic style statement. With a station necklace, you're not just gifting a beautiful piece; you're offering endless possibilities for personal expression and creativity, making it a perfect choice for the jewelry enthusiast in your life.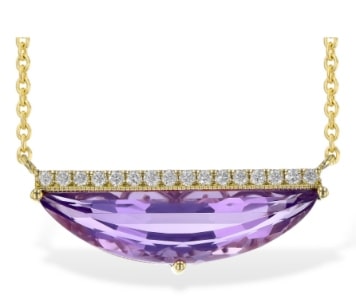 Personalized Birthstone Pendant
Gifting a birthstone pendant is a wonderful way to demonstrate thoughtfulness and a deep understanding of someone's individuality. These pendants carry a unique and personal touch, as they are not just beautiful jewelry but a meaningful representation of one's birth month and inherent qualities. This bold amethyst pendant from Allison-Kaufman, for instance, showcases the deep purple hues of February's birthstone, symbolizing serenity, clarity, and inner strength. This thoughtful gift is a gesture that shows you've put time and thought into selecting a piece that holds a special place in their heart.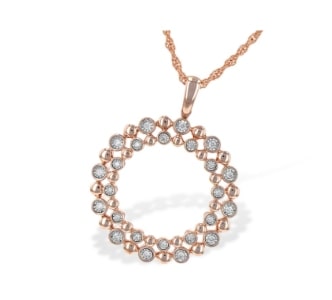 Symbolic Circle Necklaces
Transcend trends by gifting your loved one a circle necklace. These elegant and symbolic pieces feature a timeless design, representing unity, eternity, and the unending cycle of life. A circle necklace serves as a beautiful reminder of the bonds we share with loved ones and the eternal nature of our connections. This diamond-adorned rose gold circle necklace from Allison-Kaufman encapsulates this concept flawlessly, adding a touch of sophistication and sparkle to the timeless design. It's a gift that never goes out of style, making it a versatile and cherished addition to any jewelry collection.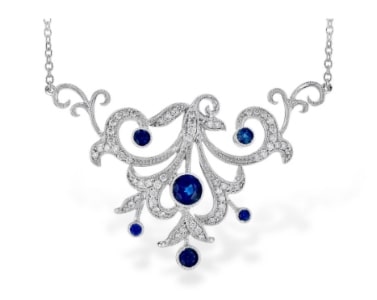 Dramatic Statement Pendants
Elevate your loved one's jewelry collection to new heights by presenting them with a statement pendant that's bound to turn heads and capture hearts. A statement pendant is a dazzling way to infuse personality and flair into their wardrobe. This detailed diamond and sapphire pendant from Allison-Kaufman is a striking example of this, combining the brilliance of diamonds with the deep allure of sapphires in a captivating design that demands attention. This pendant not only adds a touch of glamor to any ensemble but also allows the wearer to express their unique style and taste.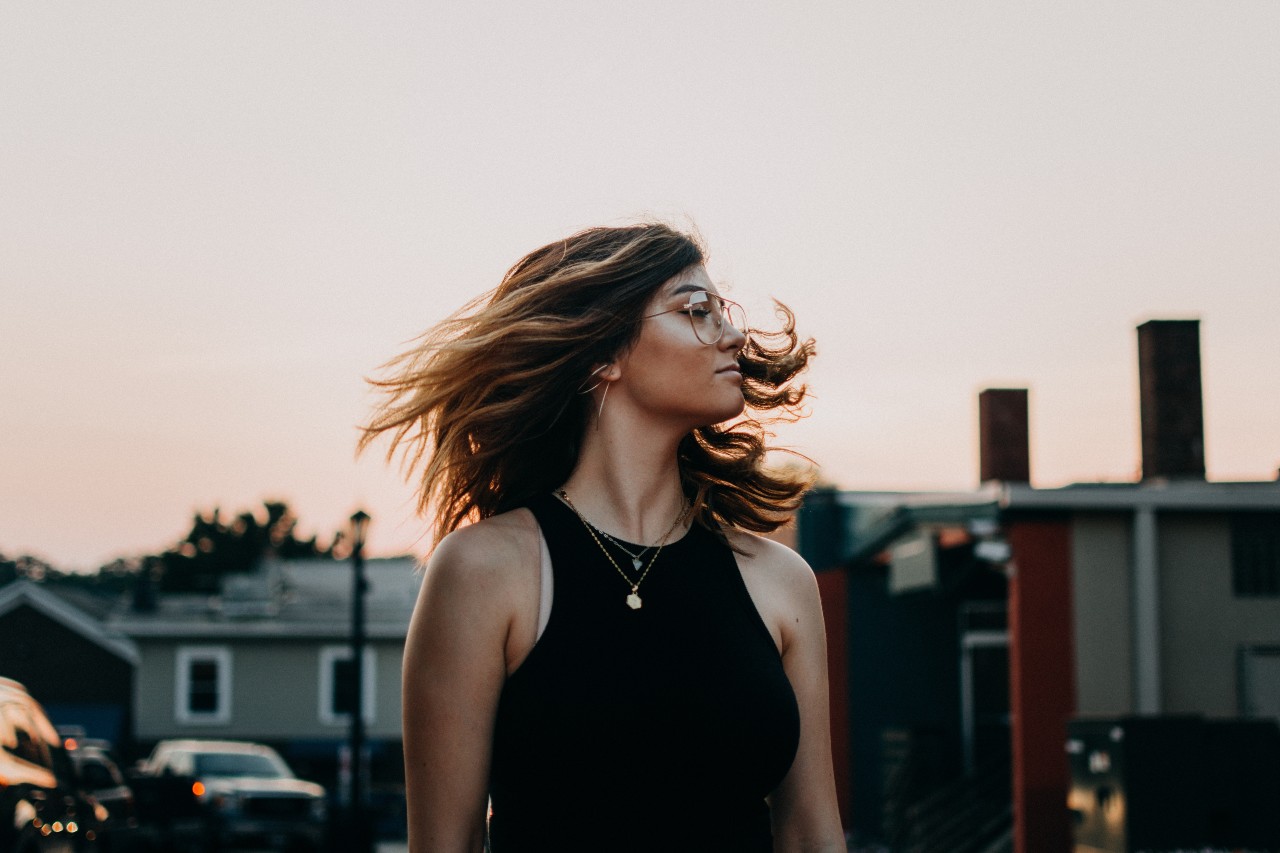 Discover Gorgeous Necklaces at Pucci's Jewelers
At Pucci's Jewelers, we take pride in being your trusted West Boylston jewelry store, offering an exquisite selection of necklaces that make for unforgettable gifts. Our curated collection caters to a wide range of tastes and preferences, ensuring that you'll find the perfect necklace to celebrate special moments or simply express your love and appreciation. Our team of experts is dedicated to providing personalized assistance to help you discover the ideal necklace gift that reflects your sentiments. We also are proud to offer our discerning clientele a number of professional jewelry services to meet all of your jewelry-related needs. To embark on a journey of thoughtful gifting, we invite you to schedule an appointment with us today.