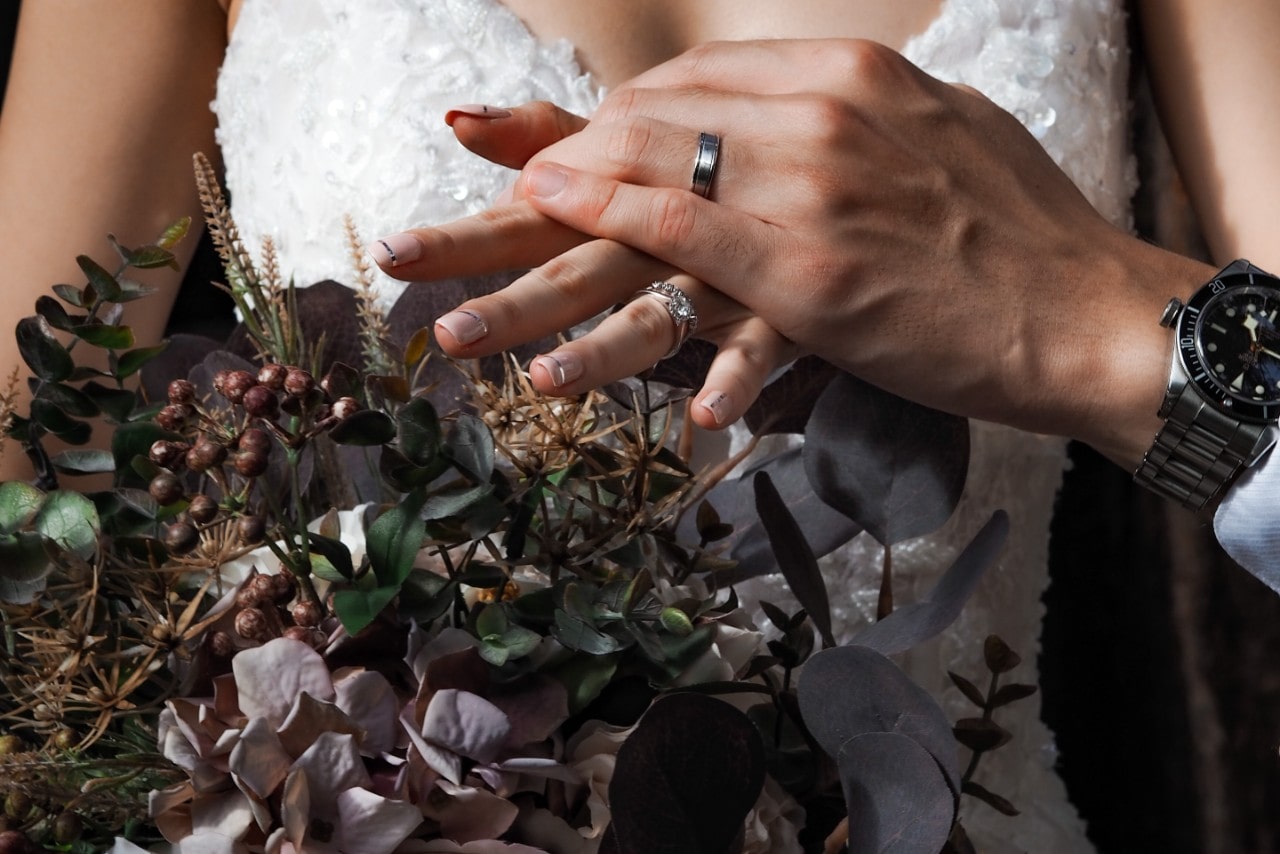 At Pucci's Jewelers, we believe that October offers the quintessential setting for your matrimonial celebrations, and for good reason. Enveloped by the vibrant spectrum of fall colors, the soothing breeze, and the gentle glow of autumnal sunsets, October encapsulates a unique romantic ambiance. While the planning process may seem daunting, rest assured our expert guidance can turn those potential stresses into moments of joy and anticipation. Let Pucci's Jewelers pave the way to an enchanting October wedding, helping you to create unforgettable memories under the golden autumn sky.
Embrace Seasonal Colors
Incorporating the radiant autumnal color palette into your October wedding is a splendid way to align your celebration with the spirit of the season. From the bridesmaids' dresses to the table centerpieces, infusing warm tones of gold, burnt orange, deep red, and earthy brown adds a layer of natural elegance to the event. Your bouquet, too, can echo these colors, blending traditional flowers with seasonal foliage. This approach not only creates a harmonious aesthetic but also fosters a vibrant, cozy atmosphere that resonates with the charm of autumn.
Plan for Variable Weather
Understanding the unpredictability of October's weather is key to ensuring a smooth wedding celebration. This month typically promises an enchanting mix of warm days and crisp evenings, but it's not uncommon for sudden temperature drops or unexpected rain showers to surprise us. Consider securing a venue that has both indoor and outdoor options, providing flexibility to adapt to weather changes. It's also a good idea to have outdoor heaters at the ready and umbrellas for any sudden showers, ensuring guests remain comfortable throughout. Proactive weather preparedness allows you to enjoy your special day, regardless of the weather's whims.
Utilize Natural Decor
The beauty of fall provides a bounty of natural elements perfect for wedding decor. Fall foliage, with its vibrant array of reds, oranges, and yellows, can create stunning centerpieces or aisle markers. Small pumpkins and gourds can serve as unique table decorations or place card holders, adding a touch of rustic charm. Incorporating these natural, seasonal elements not only aligns your wedding with the October ambiance but also offers a cost-effective alternative to traditional decor, enhancing the aesthetic appeal of your special day with autumn's splendid palette.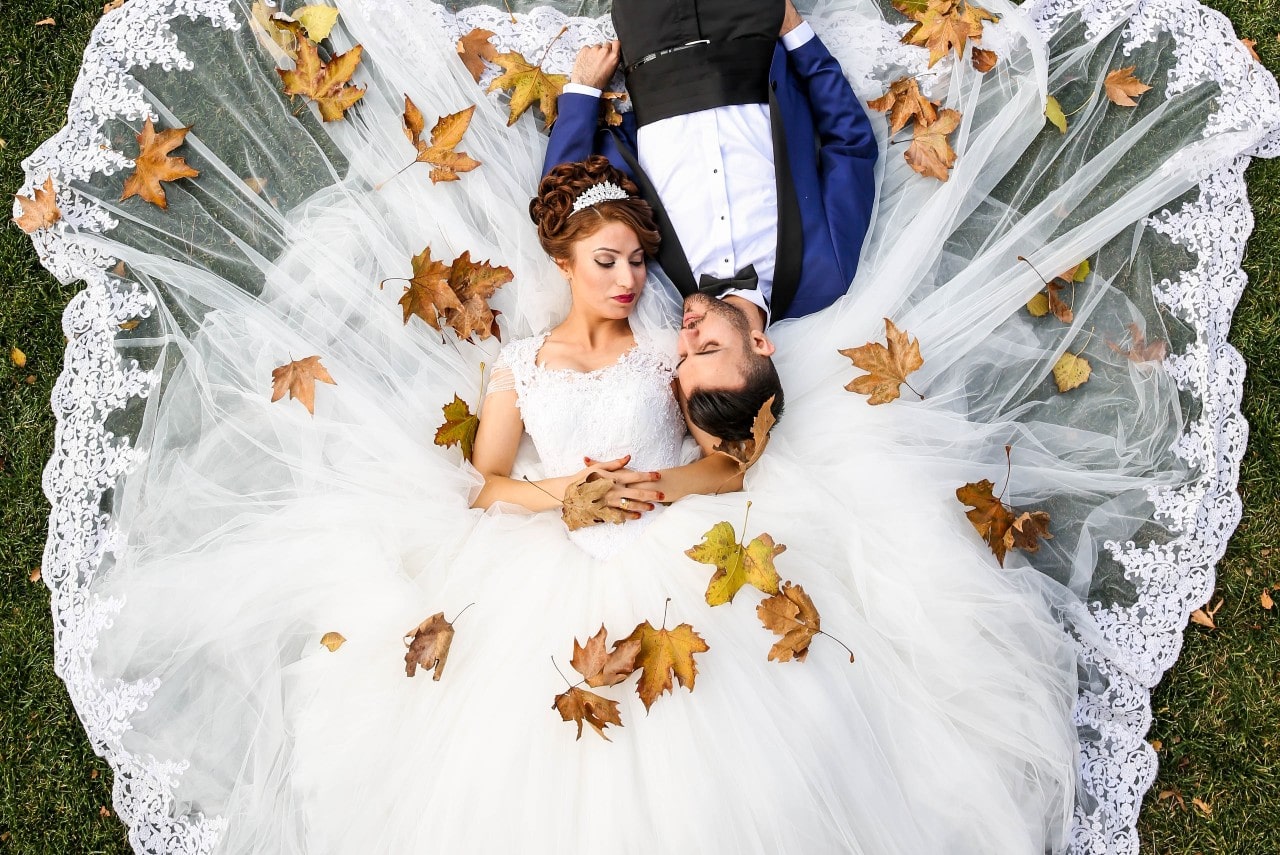 Book Ahead
Because of October's popularity as a wedding month, you should start your planning well in advance. The demand for venues, caterers, and photographers tends to spike during this period, so it's wise to secure your preferred options as soon as possible. This ensures you won't have to compromise on important aspects of your big day due to unavailability. Early booking also allows you ample time to coordinate all details, reducing last-minute stress. With thoughtful foresight, you can focus on the joy and anticipation of your autumn wedding rather than scrambling for arrangements.
Choose Seasonal Fanfare
Creating a menu that features autumnal delights not only complements the season but also treats your guests to unique, hearty flavors. Warm soups like pumpkin or butternut squash can provide a comforting start, while mains featuring seasonal produce or a robust roast can satiate the palate perfectly. Drinks such as hot apple cider or mulled wine can add a touch of warmth and spice. Incorporating seasonal fare into your menu enriches the culinary experience, seamlessly weaving the essence of October into your wedding feast.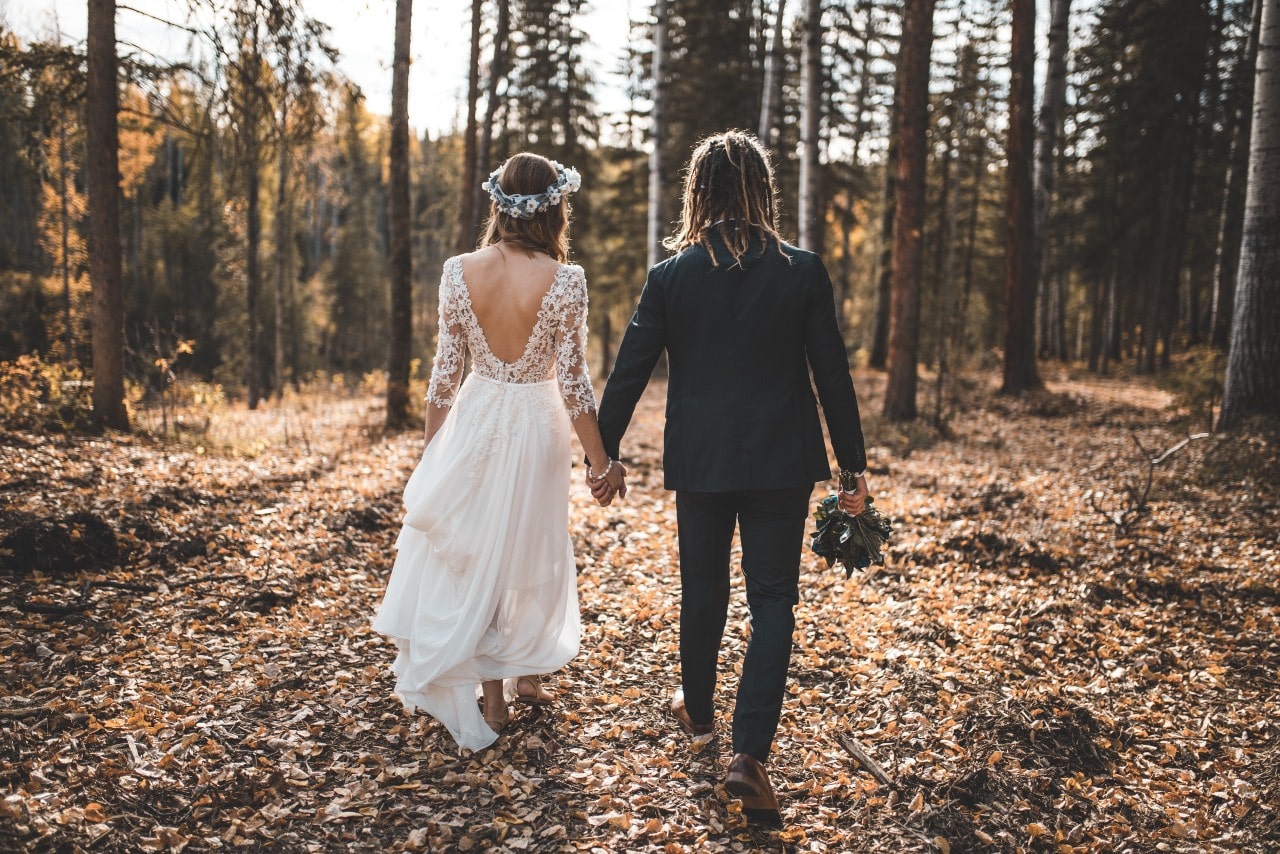 Shop Bridal Jewelry for an October Wedding at Pucci's Jewelers
When it comes to selecting the perfect engagement ring, wedding bands, and other bridal accessories for your enchanting fall wedding, look no further than Pucci's Jewelers. Our West Boylston jewelry store offers a beautiful collection of pieces designed to add that special sparkle to your big day. Moreover, with our custom design services, you can curate personalized bridal jewelry that truly reflects your style and complements your October wedding theme. Let us help turn your visions into sparkling reality. Request an appointment for a personalized consultation with our team members and step into a world of exquisite craftsmanship and timeless elegance at Pucci's Jewelers.