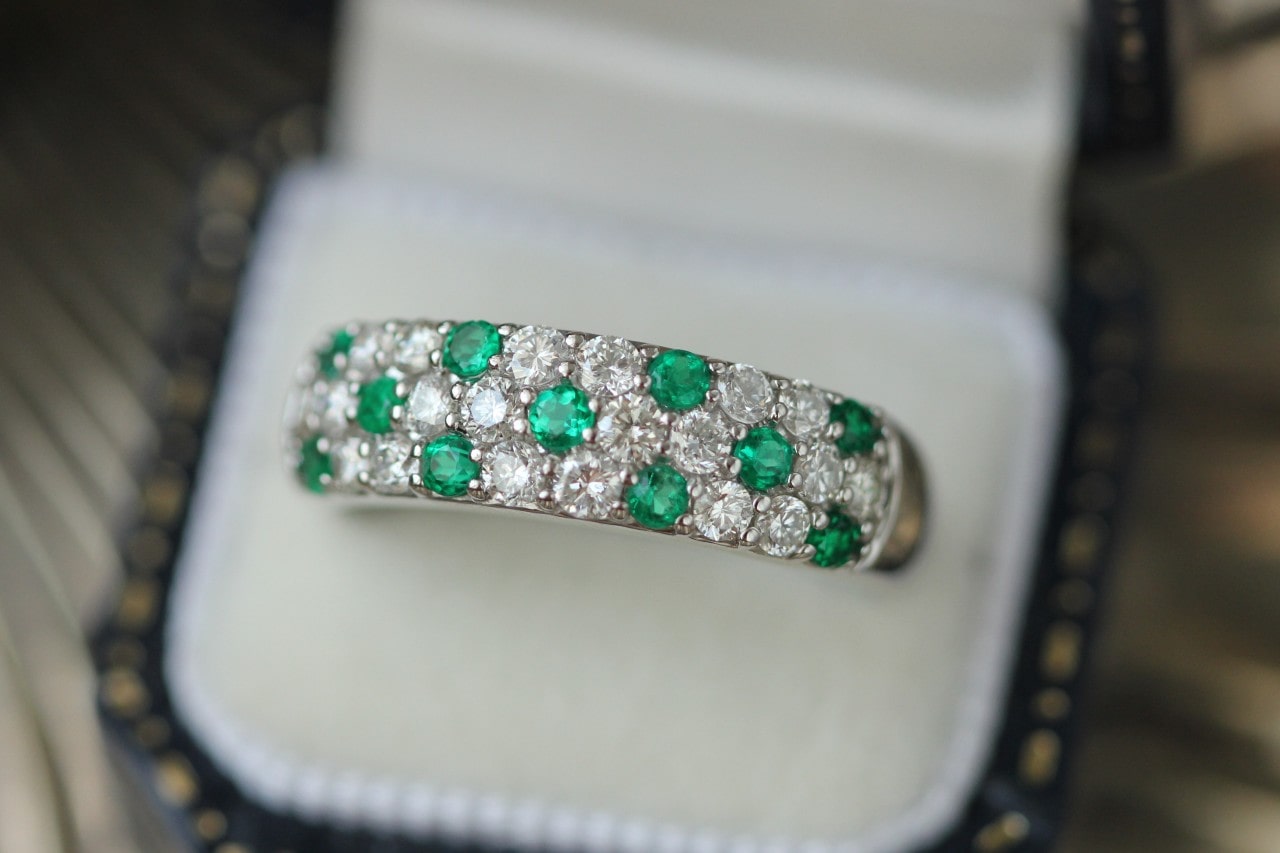 Love's journey deserves celebration at every significant milestone. At Pucci's Jewelers, we understand that anniversary bands are more than just jewelry; they symbolize the enduring strength, commitment, and growth of a couple's bond over time. While technically the same as wedding bands, these rings offer a unique sentiment. Many couples cherish the tradition of adding them to their bridal stack on landmark anniversaries, providing added depth and variety to their collection. Explore the incredible inventory of anniversary wedding bands at Pucci's Jewelers and commemorate your enduring love story.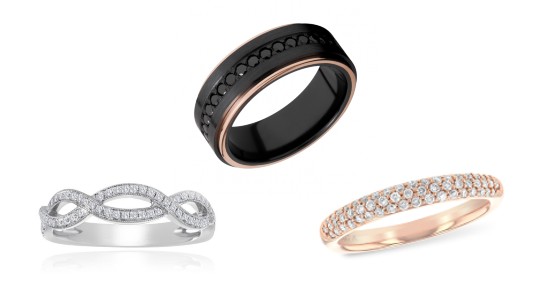 Glittering Pave
In the realm of jewelry craftsmanship, pavé bands stand out for their luminous charm. Derived from the French word "paved," these bands are adorned with closely set gemstones, ensuring every angle gleams with radiance. The micropavé technique refines this artistry further, using even tinier gemstones for a meticulously detailed shimmer. Perfect for anniversaries, these bands offer unparalleled sparkle, encapsulating the brilliant moments of a shared journey. Their unbroken shimmer serves as a testament to enduring love and cherished memories. Celebrate your milestones with the endless sparkle of pavé and micropavé bands.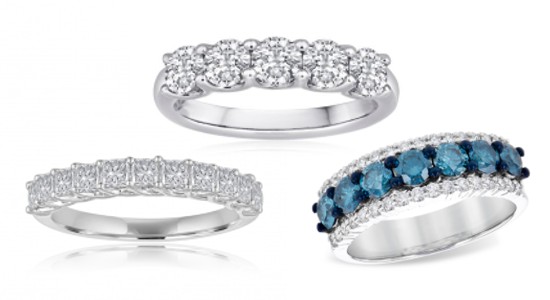 Prominent Prong
Elegance and distinction are at the heart of anniversary celebrations, and prong wedding bands capture this sentiment perfectly. By holding gemstones in place with metal prongs, these bands allow each stone to prominently stand out, commanding attention. This design maximizes the stone's exposure to light, enhancing its brilliance and reflecting the radiant milestones of marital bliss. Such an elevated setting offers a beautiful canvas for each gem to shine, akin to the cherished memories accrued over the years. For a symbolic representation of love's luminous journey, consider the captivating allure of prong bands.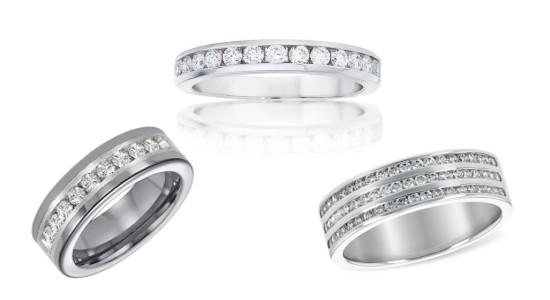 Sleek Channel
For those seeking a blend of modern aesthetics and protective design, channel wedding bands emerge as a top choice. The channel setting seamlessly embeds gemstones between two continuous metal strips, offering a sleek and contemporary look. Beyond aesthetics, this setting is exceptionally protective, cradling each stone securely, minimizing potential damage and wear. As anniversary bands, they symbolize the protective and enduring nature of a couple's journey together, making every year's celebration even more memorable. Choose channel bands to celebrate milestones with modern elegance and unmatched durability.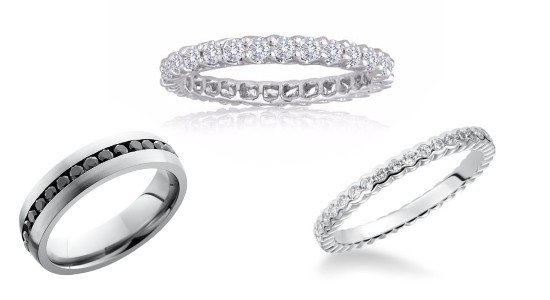 Striking Eternity
Symbolizing unending love and commitment, eternity bands stand as a testament to a couple's enduring journey together. Adorned with gemstones that encircle the entire ring, they represent love's infinite cycle. As anniversary bands, they're an apt choice, celebrating the unbroken chain of memories and promises. Among the various ring options, eternity bands are undoubtedly one of the most luxurious and eye-catching. Their continuous sparkle not only captivates the eye but also the heart, making them a beloved choice for those commemorating their never-ending love story.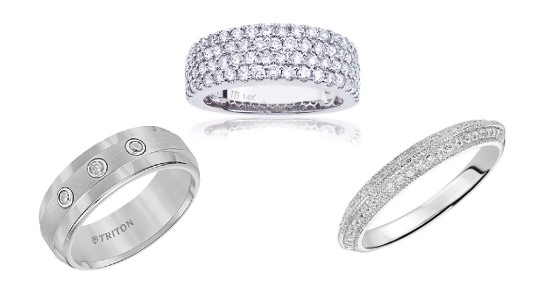 Symbolic Diamond
Regarded as enduring symbols of love and commitment, diamonds capture the essence of marital bliss like no other gem. In diamond wedding bands, the focus undeniably centers on this captivating gem, reflecting purity, strength, and the everlasting bond shared between partners. As anniversary bands, these rings resonate deeply, marking the resilience and sparkle of a relationship that stands the test of time. By choosing a diamond band, one commemorates not just the journey, but also the iridescent moments and unwavering love that makes every year special.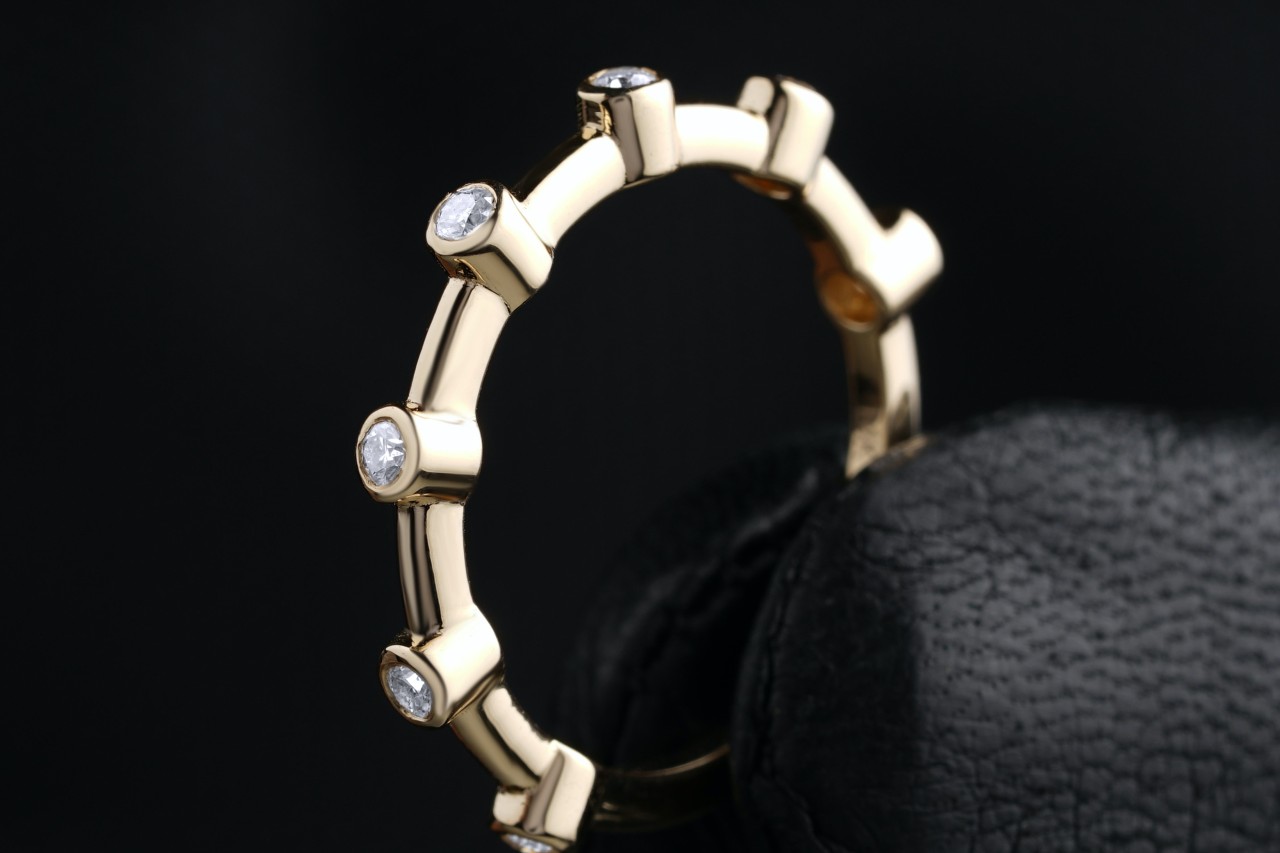 Shop Anniversary Wedding Bands at Pucci's Jewelers
Discover the magic of commemorating love's journey with exquisite anniversary bands at Pucci's Jewelers. Our West Boylston jewelry store offers a diverse and breathtaking collection tailored to mark your special milestones. For those desiring a touch of personalization, our custom design services ensure your vision comes to life, allowing you to create a band that truly resonates with your unique love story. Don't just choose a ring; craft a memory. Request an appointment today for a personalized consultation with one of our dedicated team members, and let us help you celebrate love in its finest form.