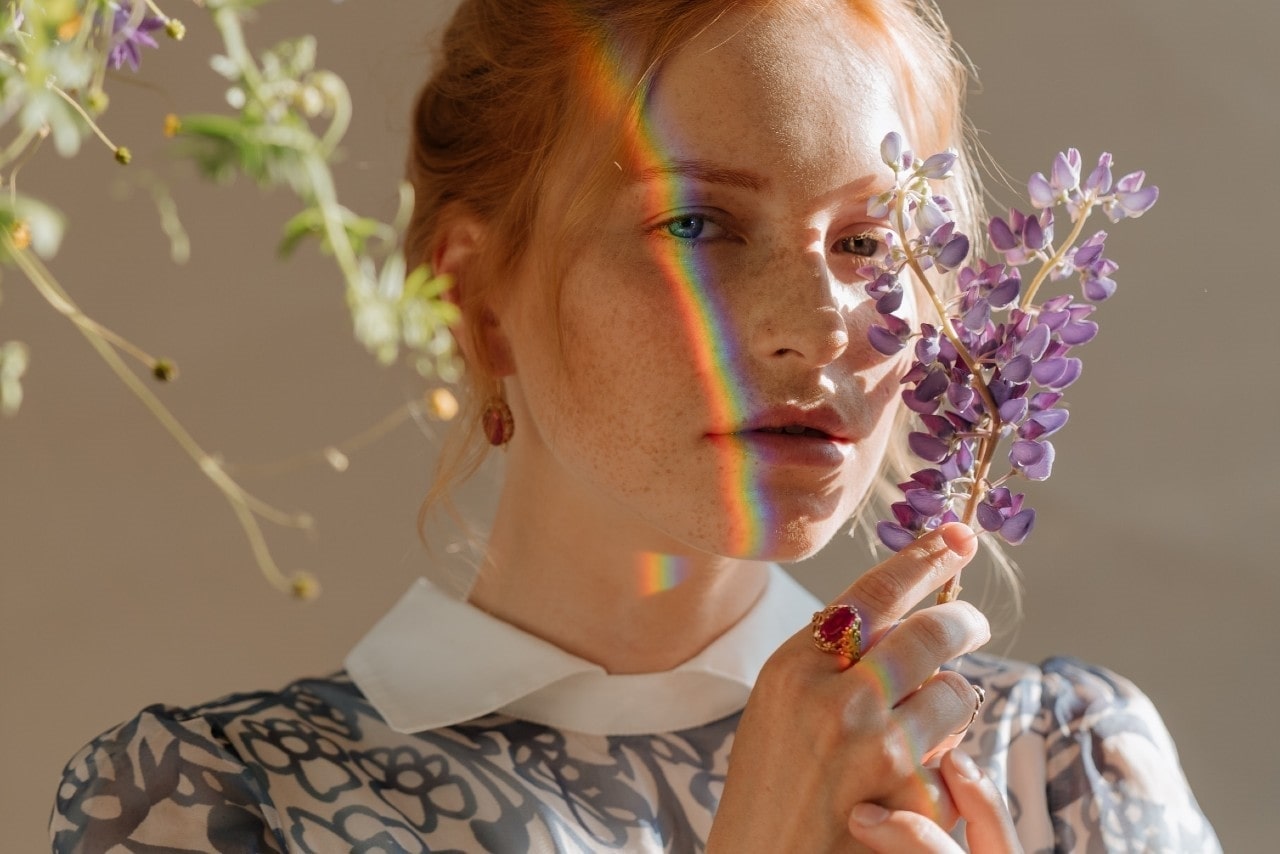 We pride ourselves on being experts in the world of jewelry. To assist you in staying on top of the latest fashion jewelry trends this fall in 2023, we have curated an article filled with insights and inspiration. Discover a treasure trove of ideas that will infuse your autumn wardrobe with style. From statement necklaces to bold gemstone rings, our top trendy jewelry selections brighten up your fall. Trust our expertise as you explore and uncover the perfect jewelry pieces that will elevate your fashion game this season with Pucci's Jewelers.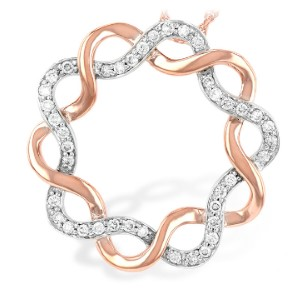 Lavish Statement Necklaces
Make a stylish statement this fall with the enduring trend of statement necklaces. Embrace the colorful allure of the season with this spectacular Allison-Kaufman necklace, crafted with a blend of rose gold, white gold, and dazzling diamonds. Its wavy and circular pattern is mesmerizing, creating a groovy centerpiece that will elevate your fashion ensemble to new heights. As you adorn yourself with this fearless necklace, prepare to turn heads and display confidence with every step. Let your outstanding taste shine through as you make a flashy fashion statement this fall, leaving a lasting impression wherever you go.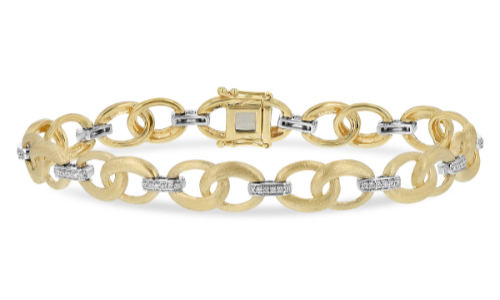 Bold and Sparkling Bracelets
Get ready to welcome the return of bold and sparkling bracelets this fall. Feast your eyes on this superb Allison–Kaufman bracelet, adorned with yellow gold, white gold, and pave diamonds. Its symmetric chain link pattern exudes elegance, ensuring a compelling addition to your fashion repertoire. With every flick of your wrist, this stylish bracelet will radiate brilliance and sophistication when worn over your long-sleeved blouses. Let this accessory be the centerpiece of your wardrobe, with a statement that commands attention. Demonstrate the intrigue of an edgy, bold bracelet this season, and let your fashion choices shine with unparalleled glamor.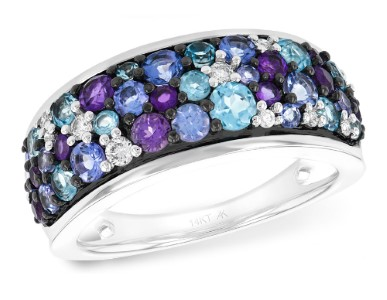 Free-Spirited Fashion Rings
This fall, adopt the trend of free-spirited fashion rings that carry a sense of playful charm. Take this cool-toned fashion gemstone ring, crafted with white gold, topaz, and diamonds, for example. Its eclectic vintage design sets it apart, offering a unique and refreshing addition to your aesthetic. With its colorful sparkle and whimsical design, this ring will infuse your fall fashion with elegance and fun. Make your presence known this season by adorning your finger with this free-spirited fashion ring, allowing your personality to flourish with a delightful and enchanting allure.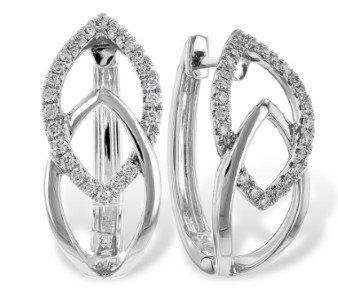 Daring and Dazzling Earrings
Stand out from the crowd with daring and dazzling earrings that are right on-trend. Consider these stunning huggies earrings, crafted with white gold and diamonds. Their interlocking and complex design is magnetic, adding an innovative aura to your ensemble. These earrings embody audacity and out-of-the-box flair, ensuring they are noticed wherever you sport them. With their pristine shine and eye-catching design, they are sure to ignite conversations. Seize the spirit of individuality this season with a pair of extraordinary and daring earrings that will make you polished with confidence.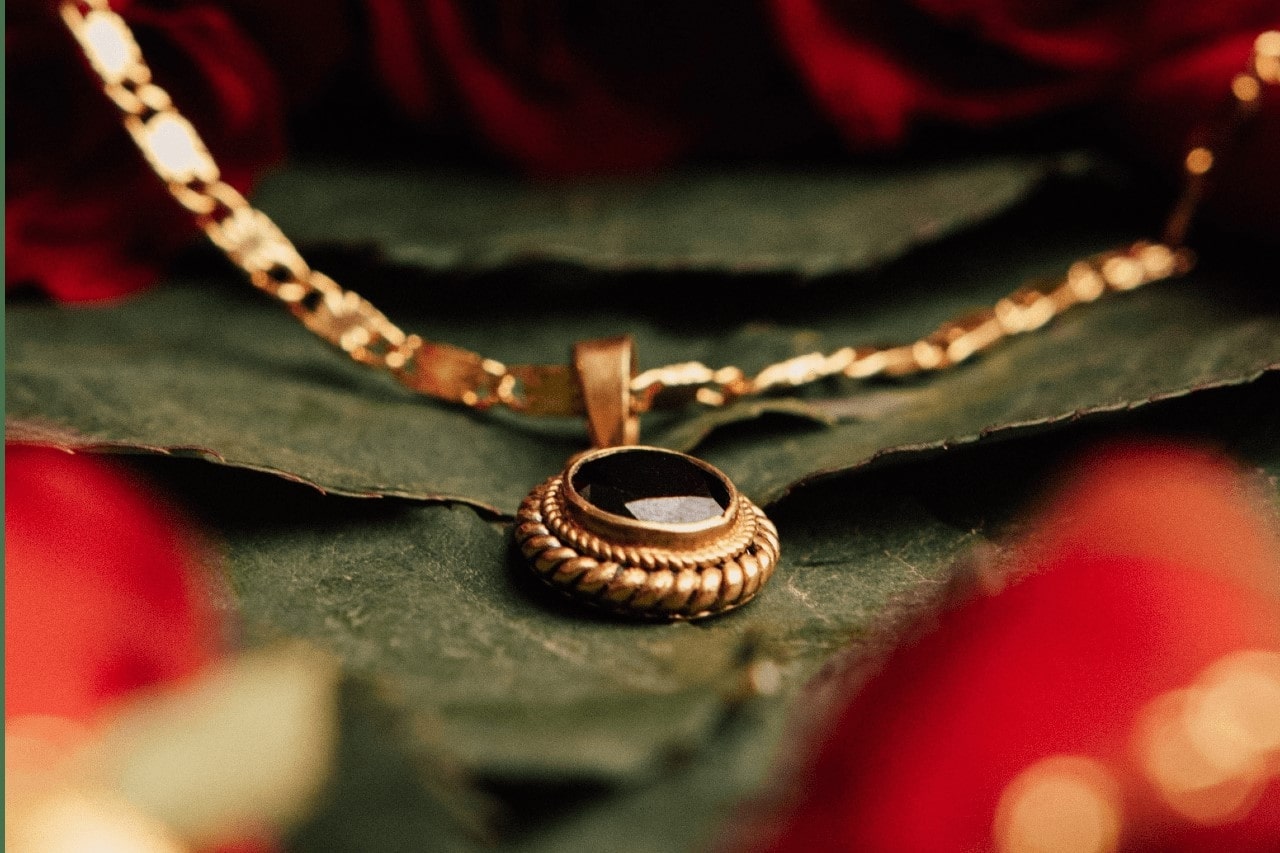 Discover Fall Fashion Jewelry at Pucci's Jewelers
When tasked with keeping up with fall fashion jewelry trends in 2023, Pucci's Jewelers in West Boylston, MA is your one-stop shop, no matter your aesthetic. With a proud reputation for excellence, we offer a wide selection of pieces that will flawlessly complement your wardrobe while staying on-trend this season. Whether you're seeking bold statement necklaces, sparkling bracelets, or eccentric fashion rings, our friendly and qualified staff is dedicated to helping you find the most desirable piece. Stop by our store today or request an appointment, and let us guide you through our remarkable collection. Discover the joy of accessorizing with Pucci's Jewelers and step into fall with style.