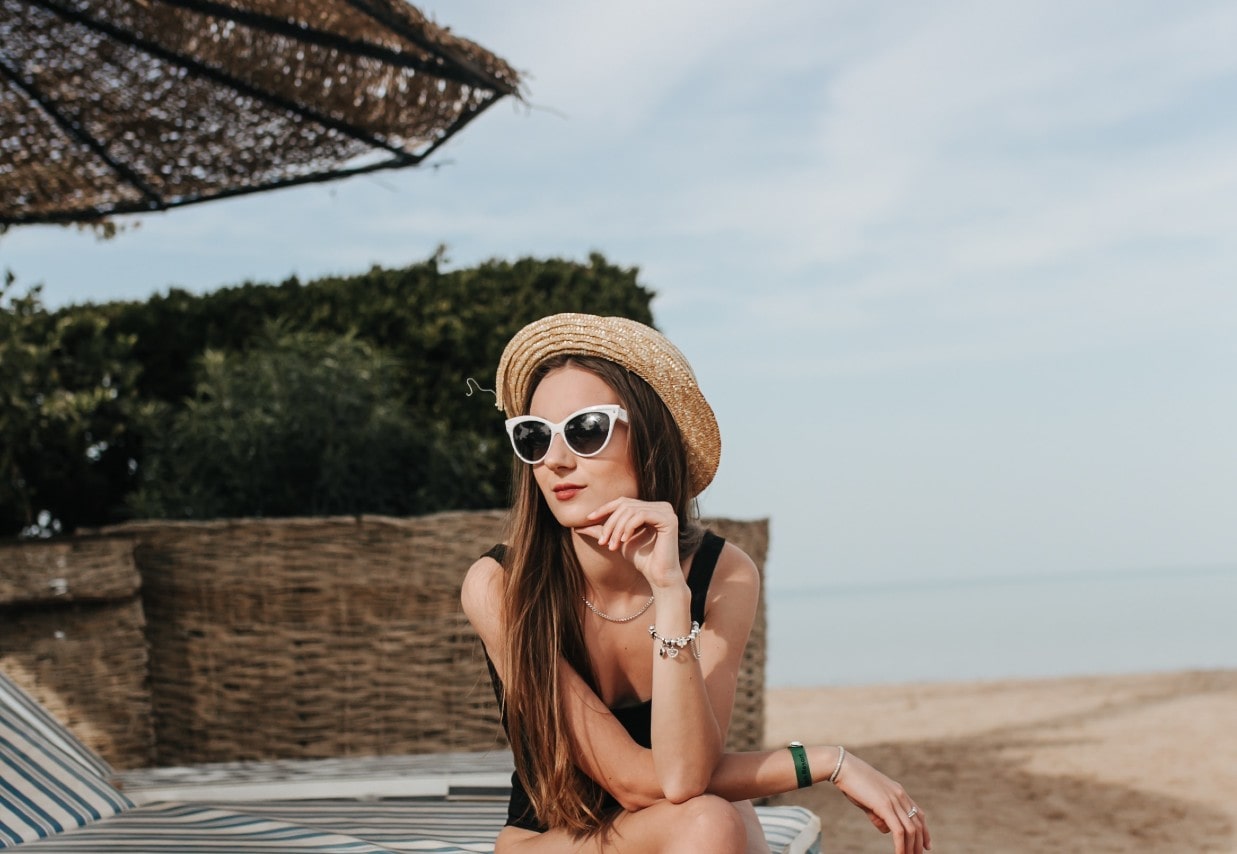 Summer is the perfect time to experiment with bold and colorful fashion jewelry pieces that can effortlessly elevate any outfit. This year's trendiest fashion jewelry styles incorporate a mix of classic designs and unique, statement-making pieces. From playful beaded bracelets and layered necklaces to chunky earrings and colorful resin rings, there is no shortage of options to choose from. Whether you're looking to add a pop of color or sparkle to your wardrobe or want to make a bold fashion statement, there is a trendy piece of jewelry that can help you achieve your desired look this summer.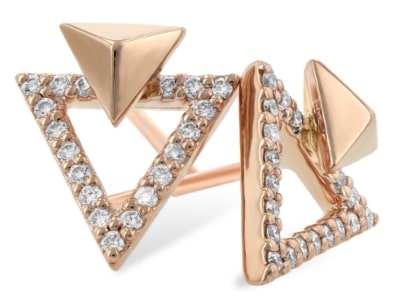 Geometric Studs
Frame your face in sparkle and distinctive silhouettes when you opt for a pair of stunning geometric studs. These triangle-shaped pink gold stud earrings from Allison-Kaufman, for instance, are a chic and stylish accessory that is sure to add a touch of modern elegance to any outfit. Crafted from high-quality 14k pink gold, the earrings feature a sleek and minimalist design that is both classic and contemporary. The triangular shape of the earrings adds a unique touch, creating a notable geometric element that is sure to catch the eye. This style is perfect for everyday wear, as studs are both lightweight and comfortable. Whether you're dressing up for a special occasion or simply adding a touch of sophistication to your everyday look, a pair like these pink gold stud earrings are a versatile and stylish choice.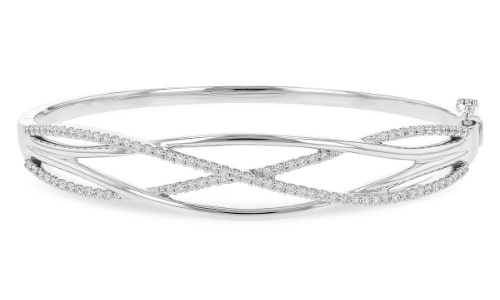 Bold Bangles
Bangle bracelets are easy to wear, and always statement-making. Stack them for a varied and expressive look or allow them to stand on their own this summer. This Allison-Kaufman bangle is a bold and beautiful piece of jewelry that is sure to draw attention. Crafted from high-quality 14k white gold, the bangle features multiple interweaving strands that create dynamic negative space. The strands are polished to a high shine, creating a beautiful contrast between the white gold and the light that reflects off of the bangle. The interweaving strands create a beautiful texture and depth to the piece, making it a truly eye-catching accessory. This bangle is the perfect accessory to wear on its own or to pair with other bracelets for a stacked look.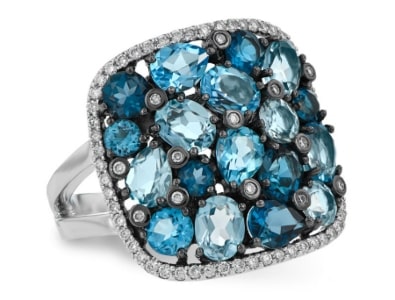 Colorful Cocktail Rings
Ensure your accessory won't go unnoticed when you opt for a colorful, eye-catching cocktail ring that glitters with your every move. For instance, this stunning topaz cocktail ring from Allison-Kaufman is the perfect statement piece to elevate your summer wardrobe. Featuring a vibrant blue topaz stone set in 14k white gold and surrounded by sparkling diamonds, this ring is sure to turn heads and add a touch of elegance and luxury to any outfit. The bold and rich color of the topaz stone makes it the perfect accessory to wear with bright summer hues or to add a pop of color to a more neutral look. This cocktail ring is the perfect way to make a statement and showcase your unique sense of style this summer.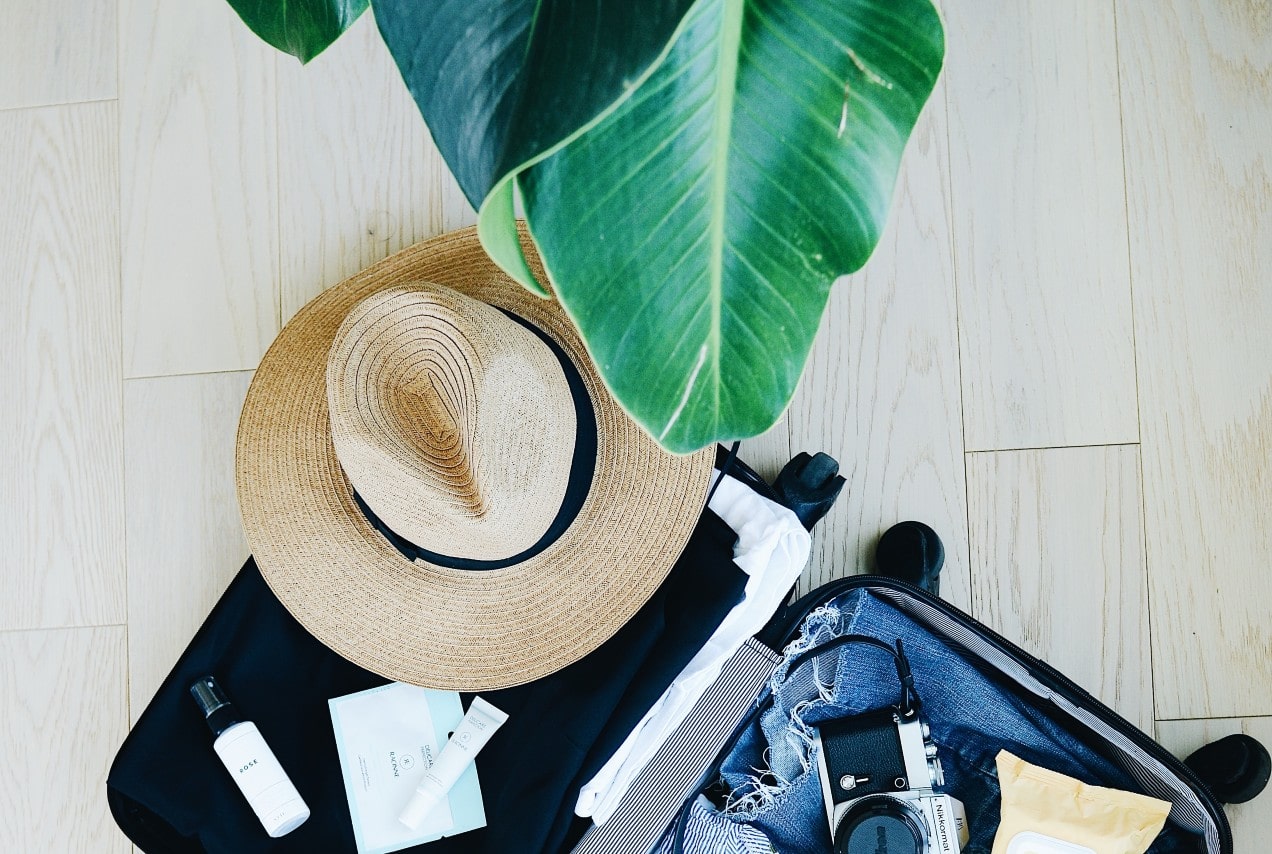 Discover Summer Jewelry at Pucci's Jewelers
At Pucci's Jewelers, we offer a wide range of summer fashion jewelry that is perfect for elevating a Massachuettes summer wardrobe. Our selection of summer jewelry includes bracelets, necklaces, earrings, and rings that are crafted using a range of materials, such as sterling silver, gold, and gemstones, creating unique and stylish designs that are perfect for the season. Whether you're looking for a bold and colorful statement piece or a delicate and minimalist design, our knowledgeable staff is dedicated to helping you find the perfect piece that fits your style and budget. At Pucci's Jewelers, we understand that summer fashion jewelry is not just an accessory but a way to showcase your unique sense of style and personality. Contact us to set up a personalized experience at our West Boylston showroom, and let us help you find the perfect piece that will make a statement and elevate your summer wardrobe.