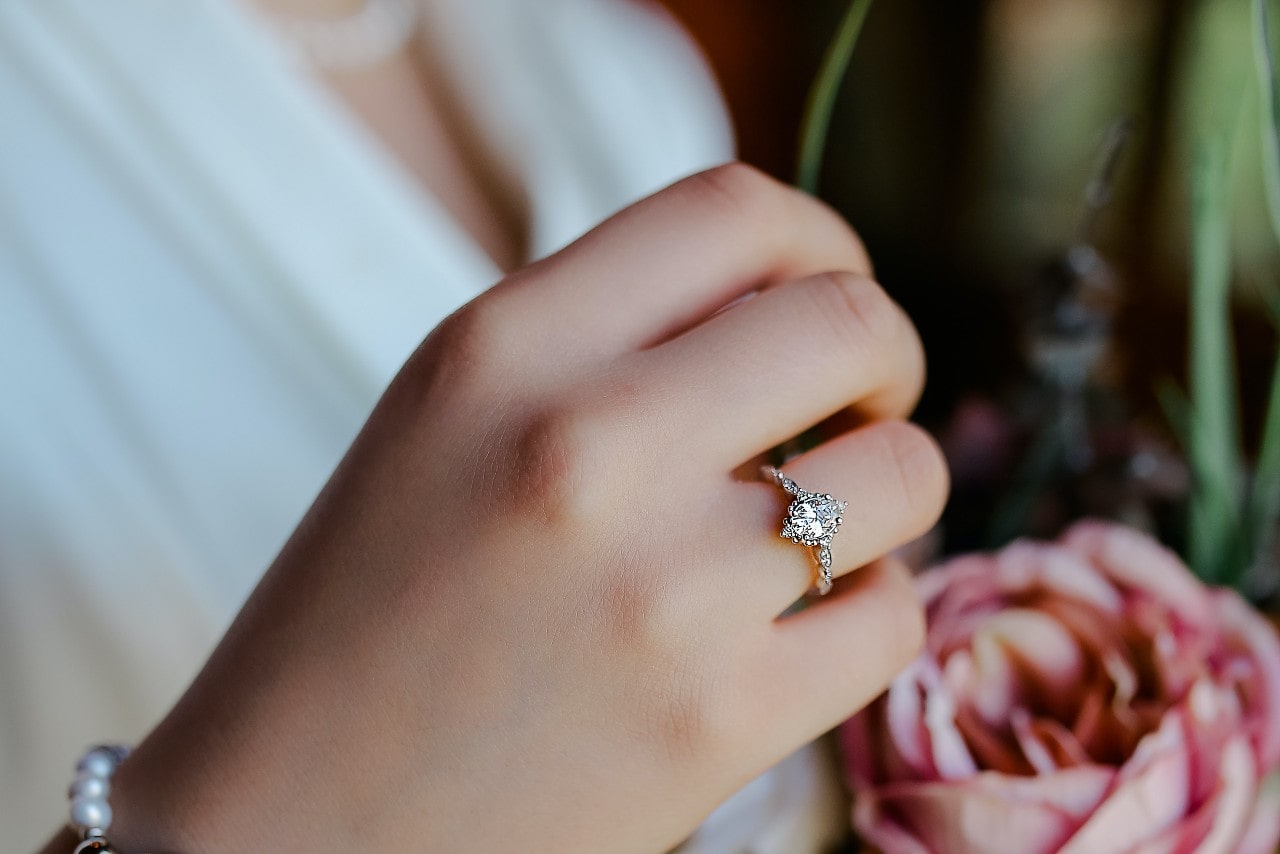 The holidays are a truly magical time. It's one of the few moments where we take the time to appreciate and show affection to each other. That's what makes it a perfect season for proposals. Magic is already in the air; why not take advantage of the occasion by asking your partner to marry you? Many engagement ring collections are stunning, beautiful, and well-suited for such a proposal. Here are some of our favorites available at Pucci's Jewelers.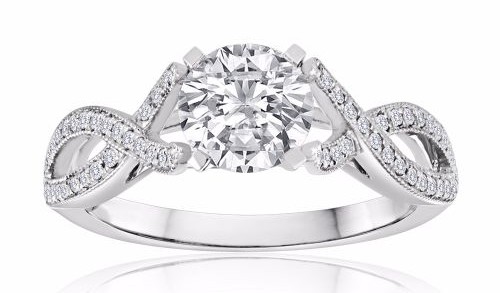 Imagine Bridal: Sleek and Chic
For a ring that balances understated elegance with spectacular boldness, look no further than Imagine Bridal. Most rings from this California-based brand offer a sleek and distinctive look. Complex intertwining bands are a fixture of Imagine Bridal as well. Their glamorous twists are well-accentuated by rows of brilliant diamond pave. Some pieces even have a few breathtaking sapphires featured along their bands, imparting a rich blue light.
For an example of Imagine Bridal's high-end style, gaze upon this fabulous 18k white gold vintage engagement ring. Creative and delicate metalwork ensures a clean, split shank and diamond band. Want a more dramatic piece? This 14k rose and white gold engagement ring may be more suitable. The contrast of pink and white is stunning, with both hues complementing each other and bringing about their luxurious differences.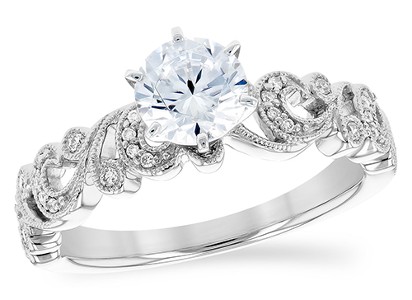 Allison-Kaufman: Unique and Luxurious
Discover peerlessly glamorous and eccentric engagement rings from Allison-Kaufman. This extraordinary brand crafts pieces with expressive and delicate motifs on the band, evoking a vivid and vibrant aesthetic. Mixed metal rings are common, such as pairing potent pink rose gold with white gold. All of Allison-Kaufman's rings are enchanting, sublime, and sure to steal any show.
Want something as unique and beautiful as your soon-to-be spouse? Try this 14k vintage floral engagement ring. It has delicate and mesmerizing metalwork depicting paisley-like motifs along the band. Accentuated by plenty of radiant diamonds, it's a marvelous piece.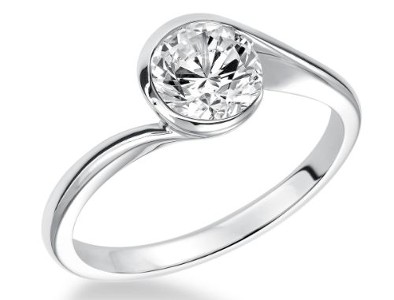 Goldman: Versatile and Attractive
Find fantastic, ensnaring engagement rings from Goldman. This storied brand has a long history of excellence, having created many fine and fashionable engagement rings for decades. Both their Contemporary and Vintage collections are full of bright and beautiful pieces. Every one of their rings exhibits high-end quality and craftsmanship. Effortlessly fashionable as well as comfortable, they're well-suited for everyday wear.
Bezel settings are great at evoking an elegant, contemporary look. This 14k modern bezel engagement ring has a sublime silhouette, with the bezel setting creating a slick and minimalist aesthetic. For a more traditional style, try this 14k vintage ring. The complex and mesmerizing band features plenty of brilliant diamonds, as well as a distinctive rope-like texture.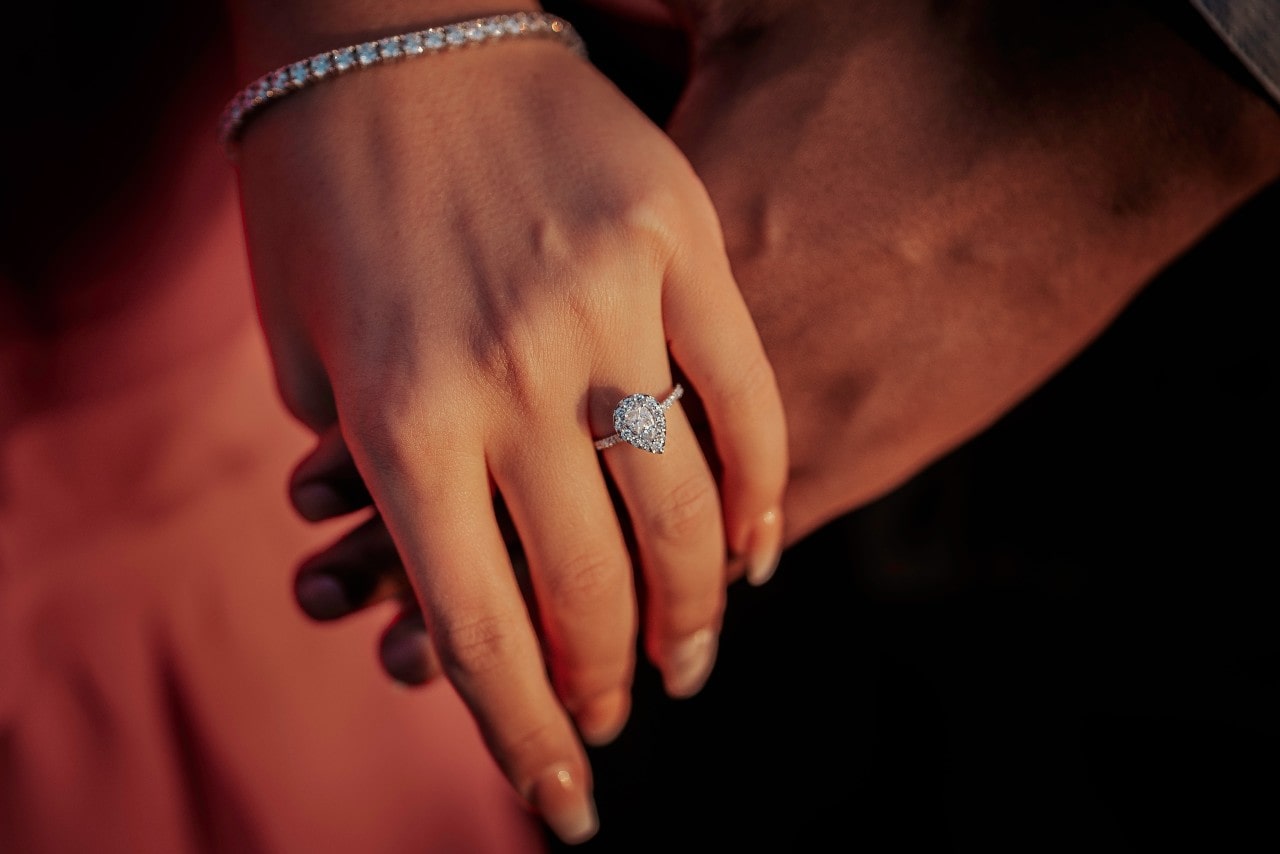 Find Beautiful Engagement Rings at Pucci's Jewelers
Pucci's Jewelers is West Boylston's premier source for engagement rings and jewelry gifts. Be it during the holidays or the dead of summer, you're sure to find the right ring to propose with at our jewelry store. Our selection of designer brands guarantees that you'll find something gorgeous for your soon-to-be fiance. Email us at Info@PuccisJewelers.com or call us at (508) 835-6855 to speak to us.