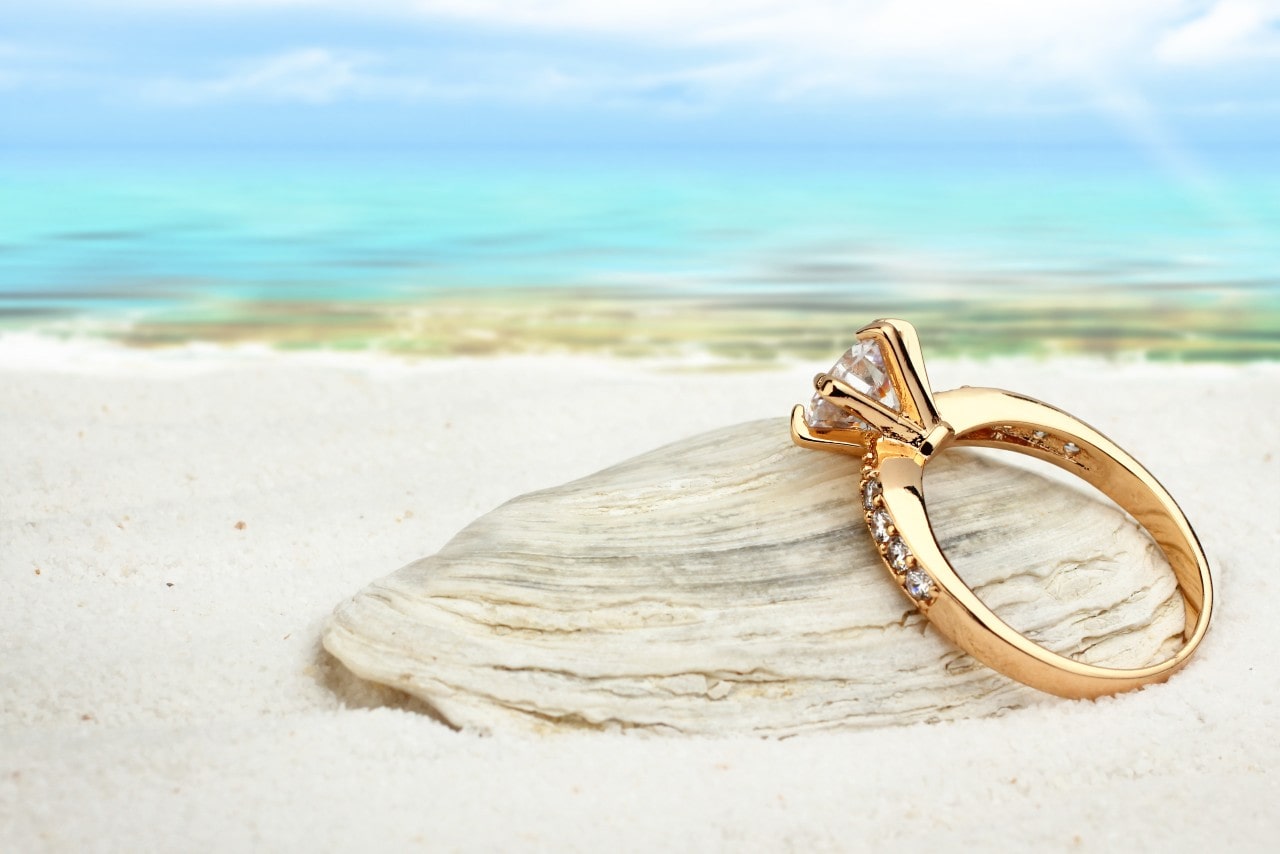 The diamond setting is an important aspect to consider when choosing an engagement ring. Pucci's Jewelers offers a wide range of diamond jewelry with different settings. A setting refers to how a diamond, or other gemstone, is attached to a piece of jewelry. This article explains the popular engagement ring prong setting, along with several others like pave, bezel, and channel. We will fully cover each setting and provide you with some stunning example ideas of jewelry showcasing these varieties.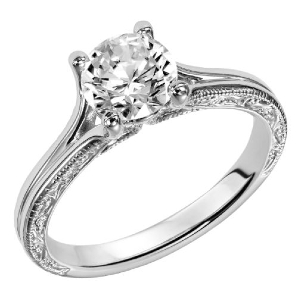 Classic Prong Setting
A prong setting is a popular way of securing a diamond onto a piece of jewelry, such as a ring. In this setting, the diamond is held in place by a series of small metal prongs that extend from the ring's band and wrap around the stone, typically four or six prongs. These keep the stone in place and allow it to catch light from all angles, making it appear more brilliant. The prong setting is often used for solitaire engagement rings, but can also be used for other types of jewelry like earrings and pendants. The Goldman white gold diamond engagement ring shown above is a wonderful example of a prong setting.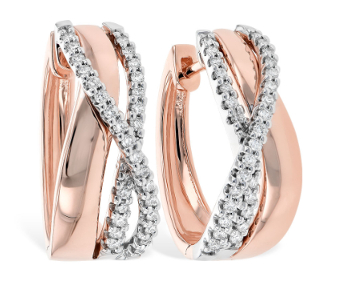 Sparkling Pave and Micropave Settings
For a smooth paved or cobblestone-like appearance, opt for a pave setting. Each stone in a pave setting is held securely in place by tiny beads or prongs that are nearly invisible, giving the impression that the stones are floating on the surface of the jewelry. Pave settings are frequently used in engagement rings and wedding bands to add sparkle and visual interest. Micropave settings are similar but with smaller diamonds, typically less than 0.01 carats. This creates a continuous diamond surface with minimal visible metal, making the diamonds appear larger and more shimmering. The Allison-Kaufman rose gold diamond earrings shown above display their diamonds in a pave setting.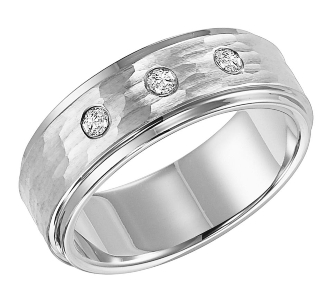 Sleek Bezel Setting
A bezel setting surrounds the entire circumference of a gemstone with a metal rim or collar, holding the stone in place. The bezel can be a full or partial setting, either completely encasing the stone or leaving it partly exposed. The metal rim of the bezel can be smooth, textured, or decorated with additional stones or other design elements. Bezels are often used in jewelry settings for stones that need extra protection or for gemstones that are more fragile than diamonds. They can also be used for aesthetic purposes, giving the piece a sleek and modern look. This cobalt men's wedding band from Triton shown above includes diamonds in a bezel setting.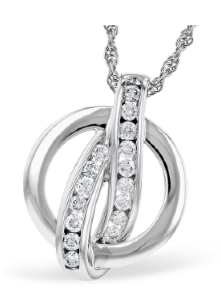 Chic Channel Setting
This variety involves setting small diamonds or other gemstones into a channel or groove within the metal of the jewelry piece. The stones are set closely together in a row, with no metal separating them, and are held in place by the pressure of the metal on either side of the channel. The channel can be straight or curved and can run along the entire length of the jewelry piece or just a portion of it. This setting is commonly used in wedding bands, eternity rings, and bracelets, where the stones are flush with the metal and protected from everyday wear and tear. The white gold pendant by Allison-Kaufman shown above provides an example of diamonds in a channel setting.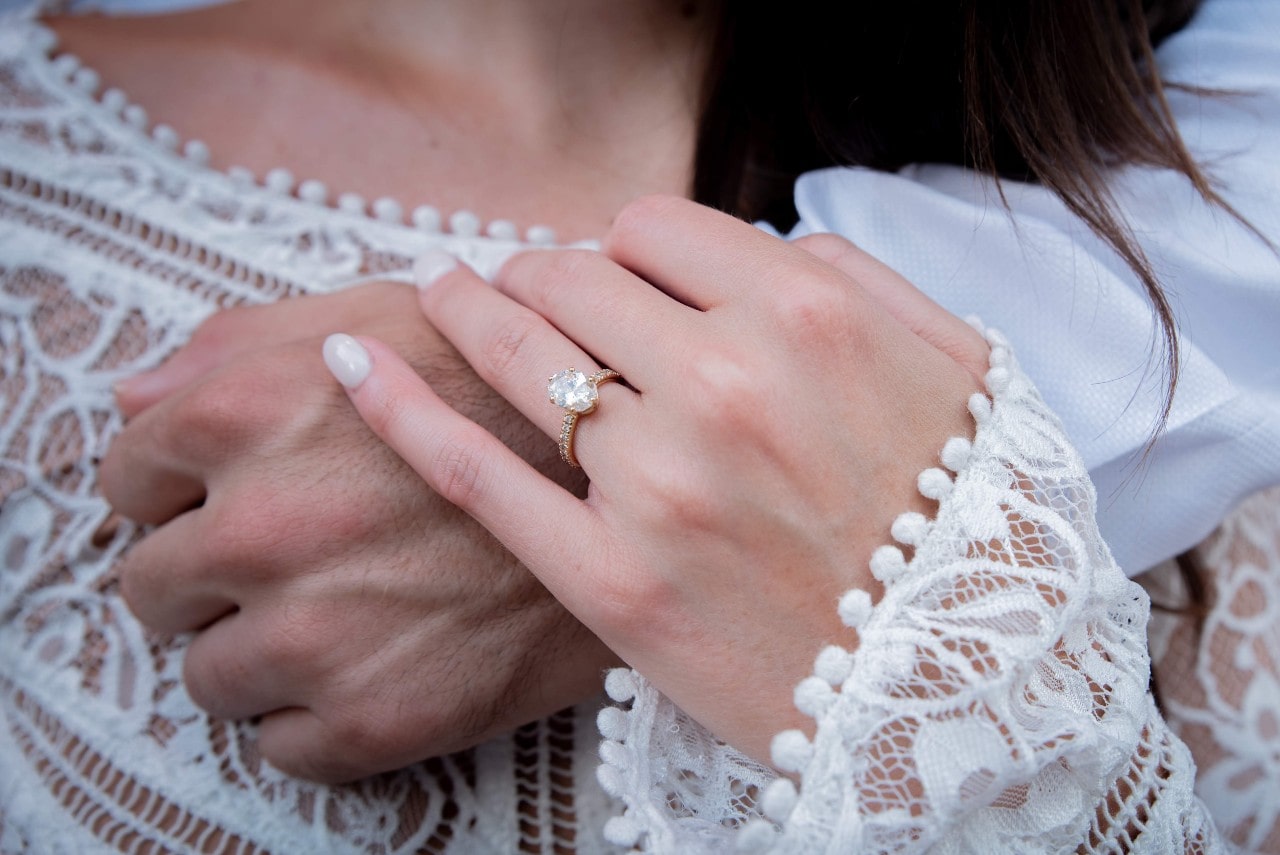 Discover Diamond Jewelry at Pucci's Jewelers
There are so many creative and diverse ways in which diamonds can be set in jewelry, and our Massachusetts showroom has the perfect setting for the next piece in your collection. Pucci's Jewelers brings a customer-centered experience through our high-quality inventory and service for all your jewelry needs. Whether it is for engagement rings, wedding bands, or any other occasion, our friendly staff can help you find that special diamond jewelry piece. Contact us today or visit our West Boylston store location to see our vast selection.